How Pope Tech helps companies improve their web accessibility
Pope Tech is used by hundreds of companies and organizations big and small in every industry to monitor, report, and facilitate the improvement of the accessibility of their websites.
Before reviewing how Pope Tech helps organizations improve their Web accessibility it is important to have some understanding about what web accessibility is and why it matters.
What is web accessibility?
Web accessibility is making your website accessible to people with disabilities. It benefits everyone but is essential for some people. Web accessibility is all about people. Can people use your website, consume your content or buy your products? There are standards that have been created by the standards organization for the internet, World Wide Web Consortium or W3C, for web accessibility. They are nicknamed WCAG (Web Content Accessibility Guidelines) with the latest version being 2.1.
Why is web accessibility important?
Most importantly it is about people, 1 billion people in the world live with a disability. Common disabilities include vision, hearing, motor and cognitive disabilities. Assistive technology inside the browser and in other programs such as screen readers has been created to help assist users in accessing web content. When standards are followed in creating web pages and content users who are blind, deaf, or can't use a mouse can easily access the content. When these standards aren't followed it can be very difficult for users to access, understand or interact with webpages and sometimes even impossible.
Related legal requirements
Most likely you have heard about the lawsuits related to the American's with Disabilities Act (ADA), under the ADA websites for organizations and companies are considered a public space. The same way that businesses are required to build in wheelchair ramps and have accessible buildings they are required to have an accessible website. There is no specific standard specified for websites in the ADA but court rulings have consistently referenced WCAG 2 Level AA making it the de facto legal standard.
Federal Government funded organizations or vendors selling to organizations also have Section 504 and 508 which have been updated to point to the same WCAG 2 Level standard. Similarly many states have created state specific laws, as a general rule the standard is becoming more and more consistent around WCAG 2 AA.
For many businesses their motivation starts out as compliance and avoiding a lawsuit but this isn't the only motivation for web accessibility. Remember it is about people accessing your content, it is a business opportunity and a market segment that can be very loyal to companies that choose to be inclusive. For businesses an inaccessible website equals lost revenue. An accessible website is more usable by everyone but accessibility significantly improves the lives of people with disabilities.
Compliance is important but is just one of many reasons to have an accessible website. At Pope Tech we have a philosophy of accessibility over compliance. We find this mindset is more impactful for users with disabilities and cost effective for businesses in the long run. An accessible website isn't a compliance risk.
For more information review the WebAIM Introduction to web accessibility.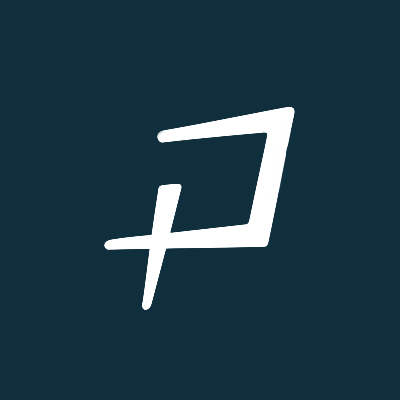 How is Pope Tech used to improve web accessibility?
Pope Tech Scans pages for detectable accessibility errors. These are errors that correlate to a success criteria of WCAG 2 but also are very likely to have a high impact on end users with disabilities accessing a website. Pope Tech is an automated tool and cannot detect all accessibility issues, no automated tool can. Only a human can determine accessibility. Pope Tech does help with some of this manual testing.
In addition to accessibility errors Pope Tech detects Alerts or things that might be ok but are suspicious and have a high likelihood of having an impact on users with disabilities. Pope Tech also detects and facilitates the review of accessibility features and page structure which can help users with disabilities if implemented correctly. Finally Pope Tech detects the use of Accessible Rich Internet Applications or ARIA, which if implemented correctly can be used to make more complex interactions and applications accessible to assistive technology.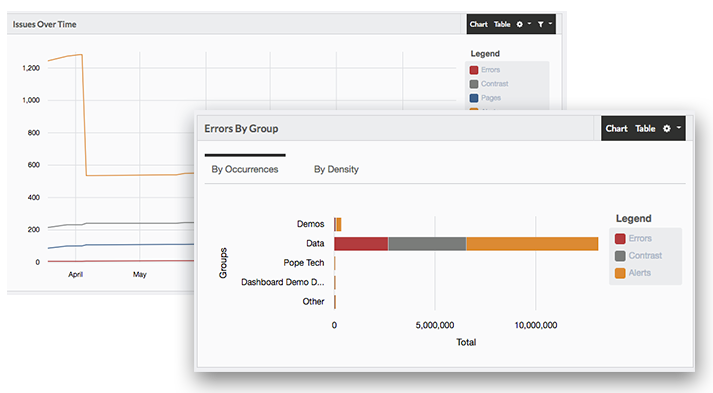 Organizations using Pope Tech set it to crawl their websites and scan and report on these detectable errors and results. They then set up internal processes for fixing and improving their accessibility from these reports. Scans are scheduled to happen on a cadence to provide accessibility monitoring and tracking of progress over time. This monitoring is part of an overall accessibility strategy.
For specific features of the Pope Tech platform review Pope Tech Features.
Any questions about how Pope Tech is used to report and help improve web accessibility please Contact Us directly.