The power of WAVE, at the scale you need
Every year, thousands of designers, developers and content owners test millions of individual web pages with the free WAVE web accessibility evaluation tool, launched by WebAIM in 2001.
Now, Pope Tech lets you deploy the power of WAVE across an entire organization big or small. Pope Tech will quickly scan your site—revealing accessibility errors, alerts, features, and more.
Results in Pope Tech are categorized just as they are in WAVE, making them easy to understand. Along with your accessibility data, you'll get explanations in plain English—what each issue means, an assessment of its impact on users, and suggestions for remediation.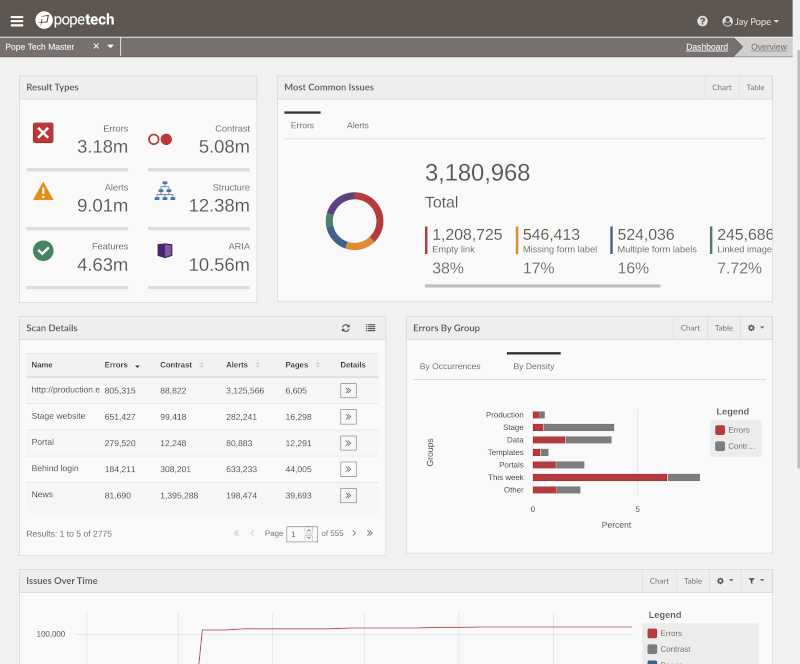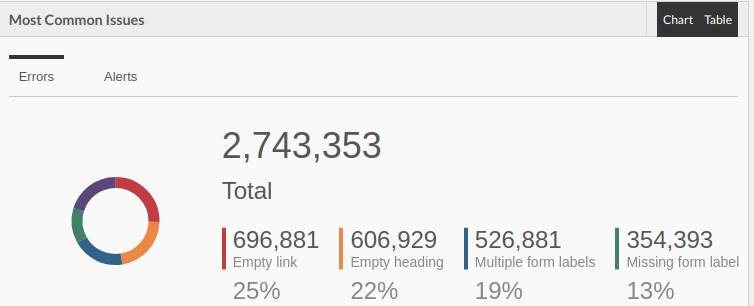 Accessibility information fast
Pope Tech delivers information the way you want it. Take a quick high-level view on your global dashboard, or drill down to focus on details of specific pages.
Multiple websites? Easy! Pope Tech lets you organize your sites into any groups you choose. You can even assign users to groups and create group-specific dashboards, helping your stakeholders focus on what's important to them.
Quickly deploy resources where they're needed most.
Which department is the best at Accessibility? Which needs more training?
Pope Tech makes it easy to identify your most- and least-accessible website areas, helping you prioritize issues and deploy resources efficiently.
You can even track your progress over time, to measure and document your accessibility gains.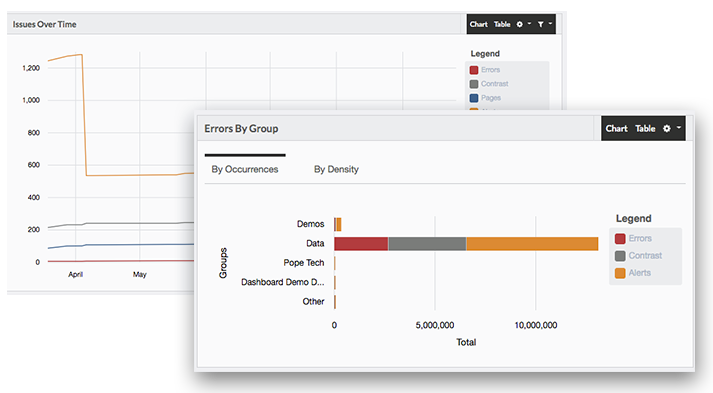 Pope Tech Features
Tips On How To Fix Issues