Pope Tech Features
Built on the WAVE Engine
All the information WAVE provides across your whole site.
Separates data into 6 easy to understand categories: Errors; Alerts; Contrast Structural Elements Features; and Aria/HTML5. The same categories that you are familiar with in WAVE.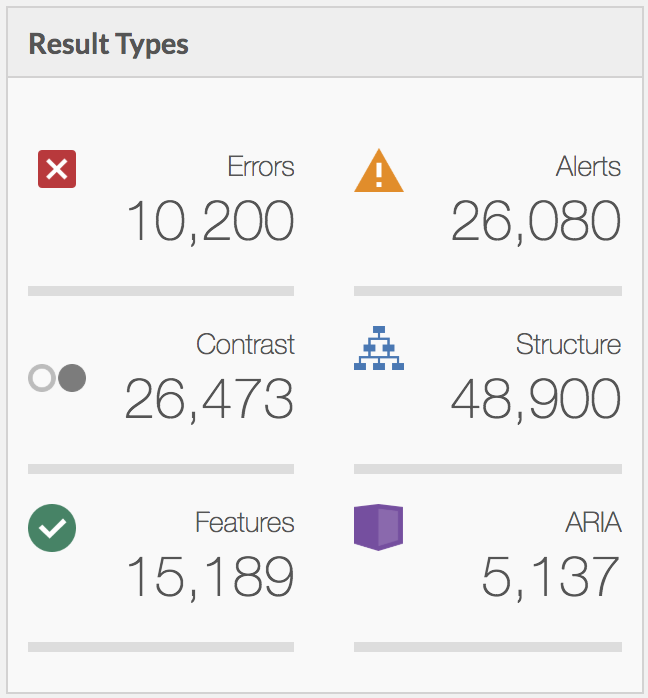 Fast and accurate web accessibility testing
Pope Tech Identifies:
Scannable WCAG 2.1 A or AA success criteria (Using the WAVE engine)
Contrast errors
Links to PDFs, Word Docs, Excel files
Embedded videos or links to videos
Skip links and suspicious alternative text
Plus much more
Unlimited users and customizable groups
Grouping structure that works from small organizations to statewide entities
Create any group structure to match your organization
Ability to nest and order groups
Assign unlimited users and websites to groups
Easy to use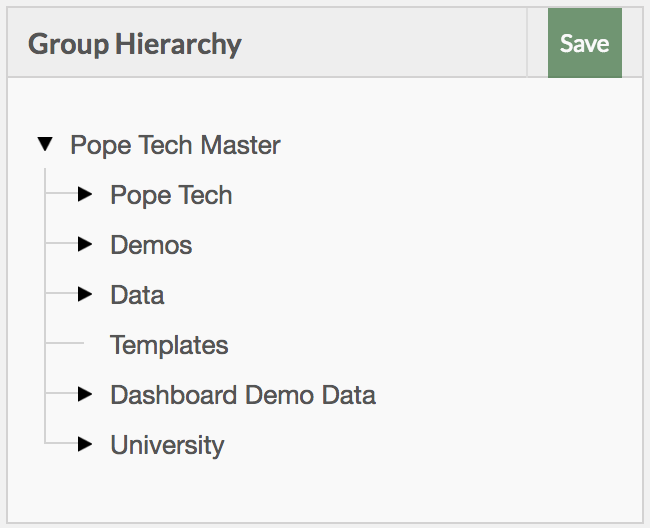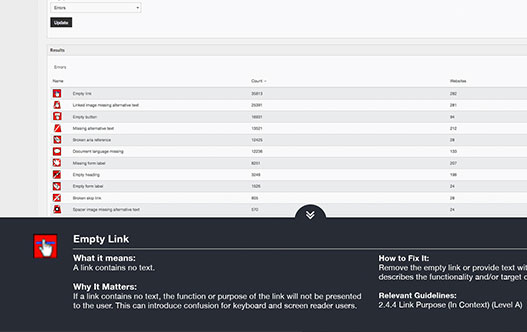 Accessible
(This isn't a feature but is always worth mentioning)
Pope Tech is built with accessibility in mind and is audited frequently both internally and by our partner, WebAIM. WCAG compliance is important, but we want to be as accessible and user-friendly as possible. We are always open to feedback and are striving to improve.
Other Pope Tech Features
Tips On How To Fix Issues
Other features you might want to know about:
Unlimited scanning and rescanning

No extra cost for rescanning (scan, remediate, then rescan)
On-demand scans
Scheduled scans (set scan to happen weekly, monthly or quarterly)

Enterprise Dashboard

Pope Tech delivers information the way you want it. Take a high-level view of your global dashboard or drill down to focus on the details.
Easily see most common errors and alerts
Drill down by type of errors or by website
Quickly get to the line of code or view the Web page in WAVE
Compare groups by frequency (or density) of errors

Track progress over time

Track your whole organization, sub-groups, and individual websites
Monitor Alerts and Errors as they decrease or increase

Embedded WAVE documentation (What it means, how to fix it, WCAG 2.1 guidelines, etc.)
Customizable website crawling and easy to use website management tools

Multiple ways to add web pages to your scanning bucket (crawl, CSV upload, or manually add pages)
Customize the crawler settings (start page, whitelist/blacklist directories, etc.)
Advanced Web page management tools (archive, move, delete pages)

Add unlimited users and manage their access

Create custom roles with different permissions
Assign users to roles and groups

Flexible reporting

Dashboard reporting granted with "view only" access
On-demand and scheduled email reports

Fully supported

We help onboard your organization and train your key user(s)
Growing library of documentation and accessibility articles
Helpdesk support (email or phone support)

Improving product. Pope Tech is responsive to customer feedback and needs. We want to improve web accessibility.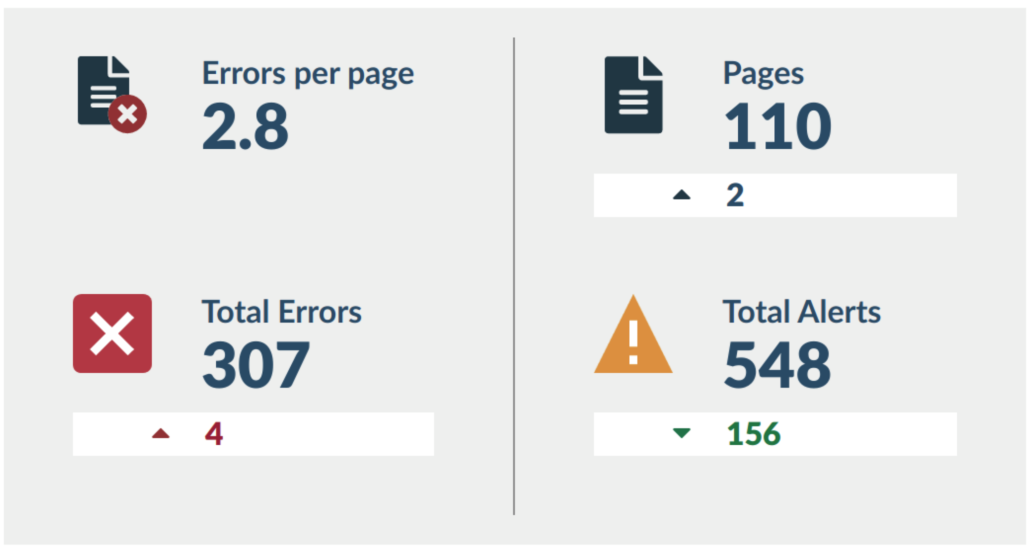 Accessibility Help Desk.
For Professional plans, your key user(s) can submit accessibility questions about errors and alerts reported by Pope Tech from within the platform and receive Tier 1 human Accessibility Guidance.
For specifics review our Accessibility Helpdesk FAQ